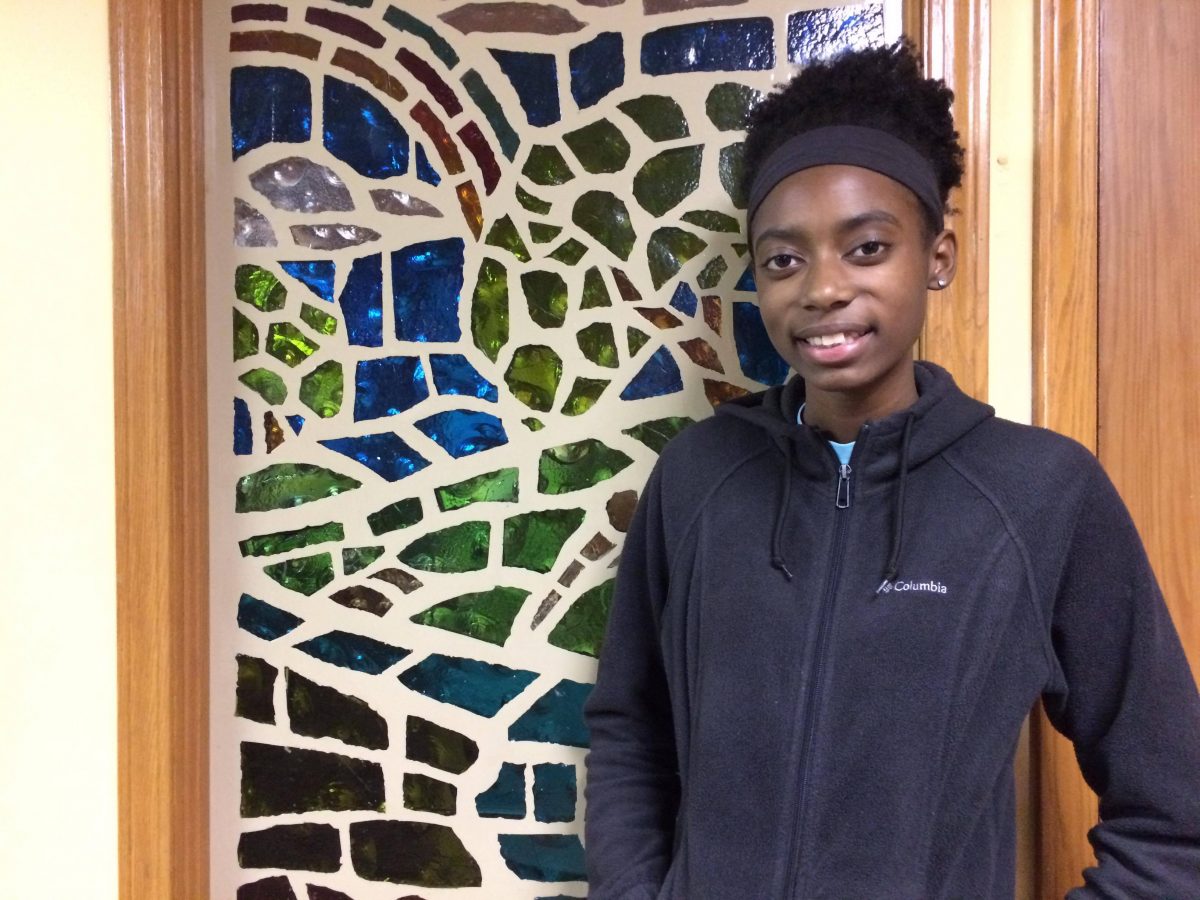 Ruth Webb is a resident of the Summit Lake community. She first got connected to South Street Ministries through Girls on the Run when the group came to Front Porch Fellowship after their 5k. A year after, she joined Girls Studio during the program's collaboration with Gum-Dip Theatre. Ruth is currently in the 9th grade, and is passionate about friends, family, food, and helping others. After she graduates, she plans to pursue a career in nursing. This blog is a part of the 20/20 Come and See series. 
I got connected to Girls Studio by a close friend in my community. Girls Studio grabbed my attention because when I first walked into a session, everyone looked like they were having so much fun. They were doing crafts, laughing, playing music, etc. I really wanted to join, so the next year, I was a part of it. The last few terms in Girls Studio, we learned about theater and how to be a good performer on stage. I've been a part of Girls Studio for about two years now. Girls Studio has impacted me in many ways. Being in Girls Studio has made me feel like I belong. The people there also make me feel comfortable because we are all open with each other.
Girls Studio has made me feel like I can be myself because the people there are easy to be comfortable around and never judge people for who they are. One time we did an exercise similar to Simon Says and we were acting like ourselves (crazy) and we felt comfortable around each other. We aren't afraid to show our true colors and be ourselves. It has also made it easier for me to talk to other people.
Girls Studio has built my confidence because whenever I'm nervous, someone is always there to tell me that it's okay, whether it's an adult or peer. One day we had to go on stage and speak. I really didn't want to, but my peers encouraged me to. After a couple of tries, I conquered it. We have also done some confidence building activities. One of them involved giving each other compliments. That activity helped me along with my peers.
Being in Girls Studio has helped me get over stage fright because when we are getting ready for performances, the girls there are always super encouraging, and we make each other feel like there is nothing to be afraid of. I remember standing on stage about to perform. I had been screaming all day because of my Cedar Point trip from earlier. Of course, I had lost my voice from that. Right after I got back, the performance was about to start and I was freaking out. Before I went on stage, I heard my peers cheering me on and helping me warm up. I messed up a little, but I had confidence and didn't worry too much about it. At the end, I got so much applause.
Those were some of my experiences of Girls Studio. It has really impacted my life. Without Girls Studio, I probably wouldn't be as confident as I am today. It is a tremendous program, and I have no words to explain the love I have for the people there.
To become an unlikely partner in the work of South Street Ministries, click here.