Our Neighborhood Partners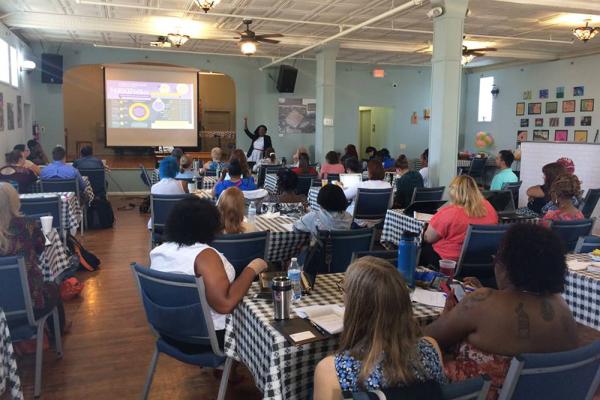 Akron Leadership Foundation
"An Integration of Leadership + Economic Development for the Flourishing of Akron's Communities." AKLF is a partner at The Front Porch, and organizes Kingdom Leadership Alliance, The Dream Lab, and Akron Cooperative Farms. AKLF is a tenant at The Front Porch, and we facilitate trainings together through KLA.
Faithful Servants Care Center
Faithful Servants Care Center provides free, urgent health care services with a Christ-like compassion for those without insurance and the economic means to access traditional medical care. Faithful Servants is a partner at The Front Porch, and runs a weekly Urgent Care Clinic. Faithful Servants Urgent Care is a Front Porch tenant and a collaborative health partner in South Akron that serves our reentry population and neighborhood.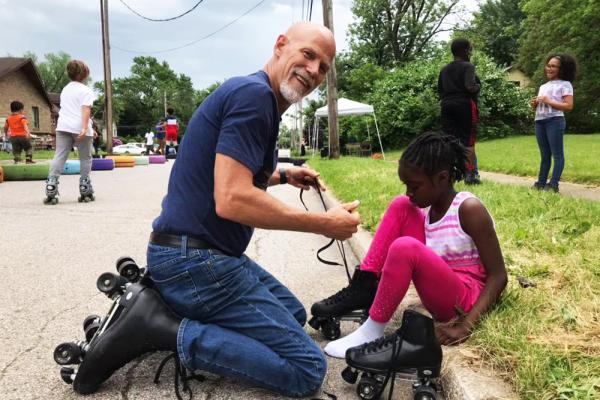 Front Porch Fellowship
"Daily we practice living in God's love to become like Jesus from the inside out together." The Front Porch Fellowship is the direct church partner of South Street Ministries. Pastored by Duane Crabbs, this is the church historically known as 'South Street'.  The Front Porch Fellowship is South Street's church home, a place of pastoral support for our teens, and a benevolent support for clients and issues.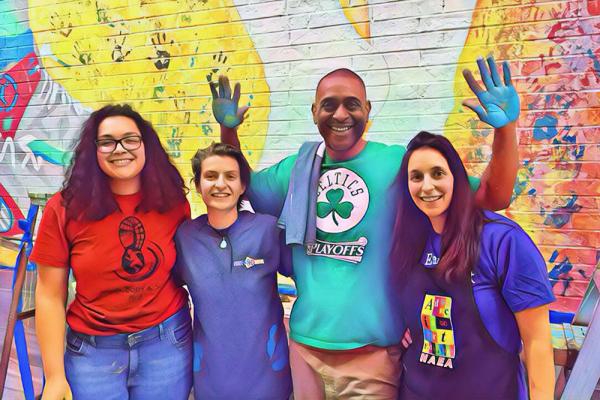 LEOnARTi
Neighborhood focused Artist, living intentionally, loving, learning and creating spaces together, transforming physical place and each other. Partners with various Summit Lake organizations in the community, integrating the arts into community development. Founder of Summit Lake Build Corps, involved with Leaven Lenses, Front Porch Fellowship's Neighborhood Block Party, the Summit Lake Farmers' Market, and other arts initiatives as Summit Lake's Artist-In-Residence.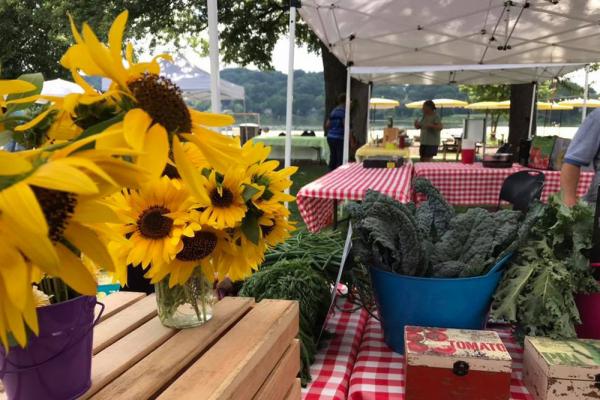 Let's Grow Akron
Let's Grow Akron is a non-profit organization that creates and supports community food gardens in neighborhoods with limited access to fresh food. Let's Grow Akron has a 30 year history of community organizing around food justice issues and providing technical assistance in methods of using urban lands for food production. South Street partners in youth programs and the Summit Lake Farmers' Market.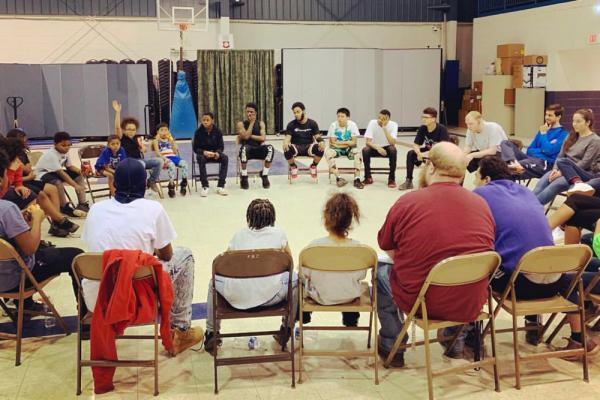 Open M
Open M provides pathways out of poverty for all by feeding the hungry, caring for the sick, and strengthening the community. South Street partners with Open M to host our Open Gym program.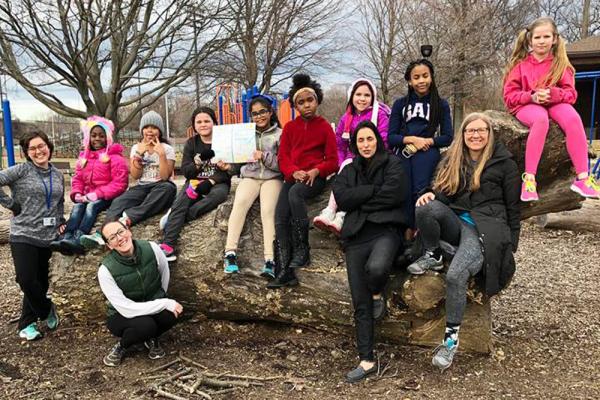 REACH
The Reach Opportunity Center is a community hub; a place Summit Lake residents use for support, resources, education, community and friendship. South Street works with REACH and the Summit Lake Community Center regularly in community meetings and events.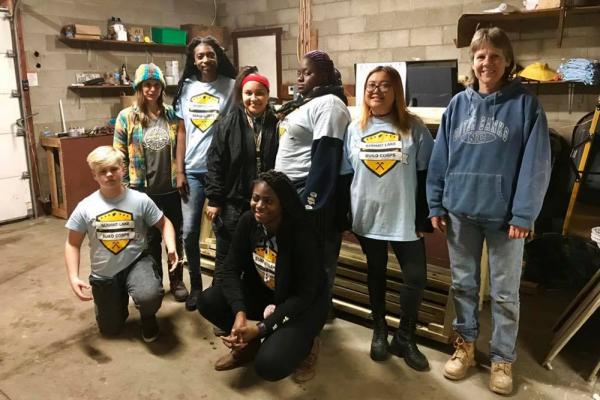 Summit Lake Build Corps
Transforming our neighborhood and ourselves, building skills, relationships and character, through project-based community work, hands on learning, training and mentorship. South Street works with Summit Lake Build Corps on various community projects and with youth connections.  Many of the youth who have been in South Street programs are a part of Build Corps.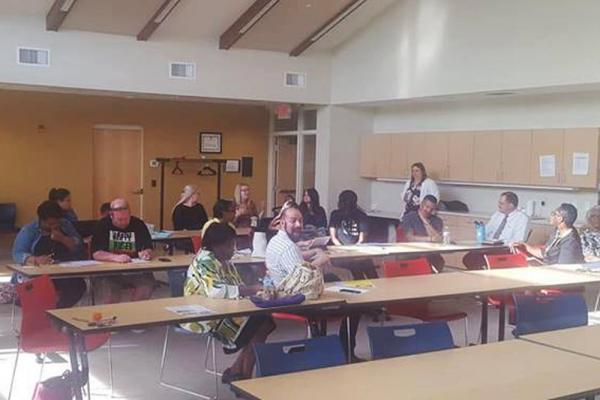 Summit Lake Community Council
The Summit Lake Community Council is a monthly gathering or residents and community organizations to share information and work together for Summit Lake development and events.  Many of the above partners attend this gathering in order to work together better!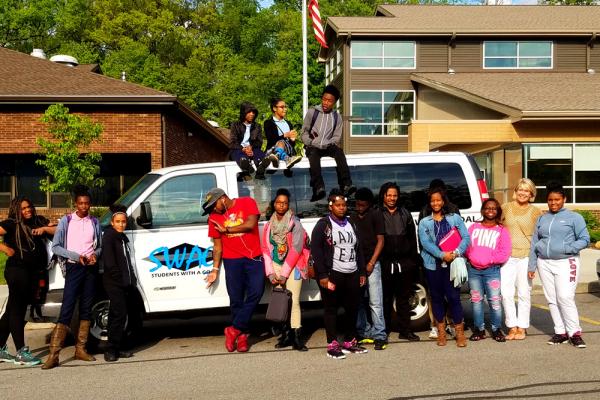 Students With A Goal
Students With A Goal (S.W.A.G.) seeks to create a mentoring home for grades 6-12 which cultivates students' God-given potential for learning, leadership, life and loving relationships. Many of South Street's youth go on to join S.W.A.G, and we share vans to transport youth to programs.