South Street Reentry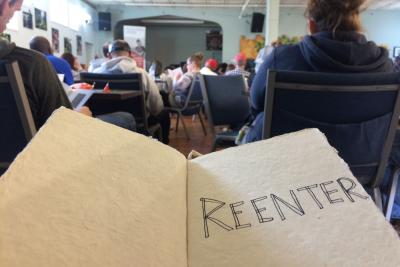 South Street Reentry Services supports returning citizens (people coming out of incarceration), and those navigating the legal system by connecting them to resources throughout Summit County.
South Street Reentry Services has developed the 3 R's of Reentry:
Reentry — We believe Reentry begins the first day of sentencing. The journey of coming home begins as individuals begin to think and pray through housing, work, and family, on the other side. 
Redirection — Redirection is the process of changing thinking, lifestyles, and habits. It is a personal and community process to change ourselves. 
Restoration — Restoration is the end-goal of reentry. That we are restored citizens who move towards the goals of life: family, home, business, and faith. 
Primary Services Include:
Reentry Meeting – Every Tuesday at 4:00pm, South Street Reentry Services hosts a weekly peer-to-peer led Reentry meeting where services are shared, redirection is discussed, and hope is fostered.  The goal is to provide a community where short-term needs can be addressed quickly, while long-term aspirations are developed. Community Legal Aid partners on the second Tuesday to help with civil matters like courts, expungment, housing discrimination, etc.
Direct Services – Through the Reentry office, the staff team offers direct services around resume building, employment connections, ID reinstatement, and other immediate needs that are barriers to employment.
Citizen's Circle – The second Friday of every month, South Street Reentry Services co-facilitates a citizen's circle with Ohio Department of Rehabilitation and Correction, wherein returning citizens receive support from a 'circle' of advisors.
Education and Training – The South Street Reentry Services team trains and teaches many groups, churches, and individuals about the journey from Reentry to Redirection to Restoration. 
If you are interested in supporting South Street Reentry Services, consider providing a meal for the weekly Tuesday meeting. Other volunteer opportunities include individual reentry support where you would work one-on-one with a returning citizen. South Street Ministries requests that individual reentry support volunteers undergo training as they step in to serve. Click here to find out more about volunteer opportunities! 
The Front Porch is always dry and drug-free. The cafe is open as a recovery community space.