Welcome to Front Porch Café!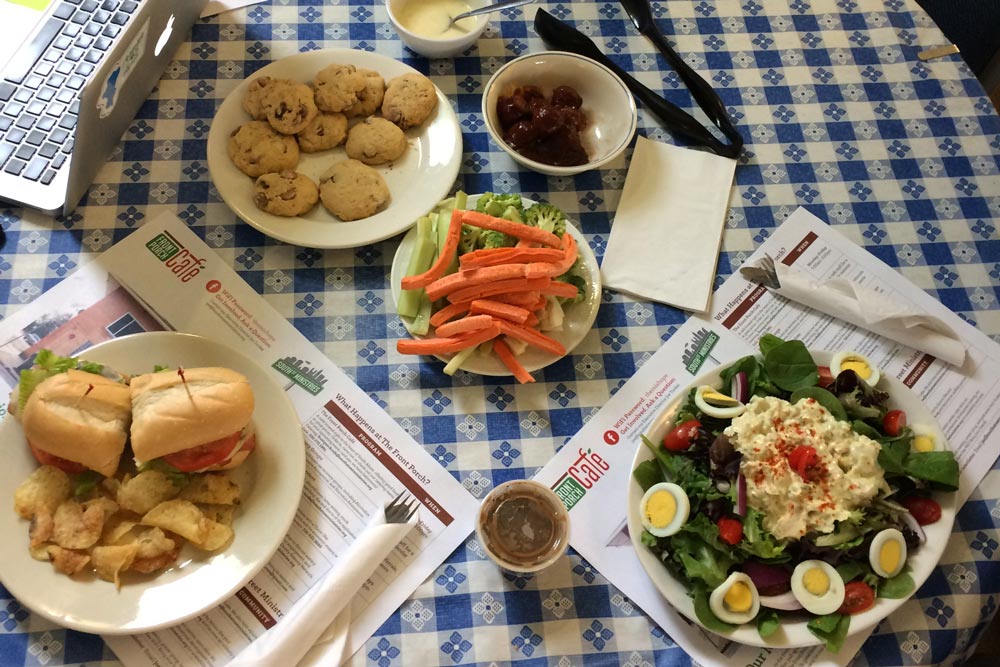 The Front Porch Café is a vibrant café in South Akron. The café is the main point of entry and gathering at The Front Porch, and serves breakfast and lunch, as well as options for catering and space rentals. Customers range from neighbors, to Akron business people and entrepreneurs, to people coming out of the local jail, to ministry supporters, to folks getting back on their feet.
Founded in 2010, the café has served as an equitable place of gathering through food, shelter, a cup of coffee, spiritual advice, connection, and direction. The vision of the café is to employ local young adults and returning/restored citizens (people formerly in incarceration and the legal system) in a work-force readiness program, connecting marginalized populations to opportunity and professional investment, while benefiting the economic development of South Akron.
The Front Porch Café is open Tuesday through Friday from 7:00am to 2:00pm, and on Saturdays from 8 am to 1 pm. For catering requests or space rentals, email jthorpe@southstreetministries.org.
Breakfast Menu
Lunch Menu
Catering Menu